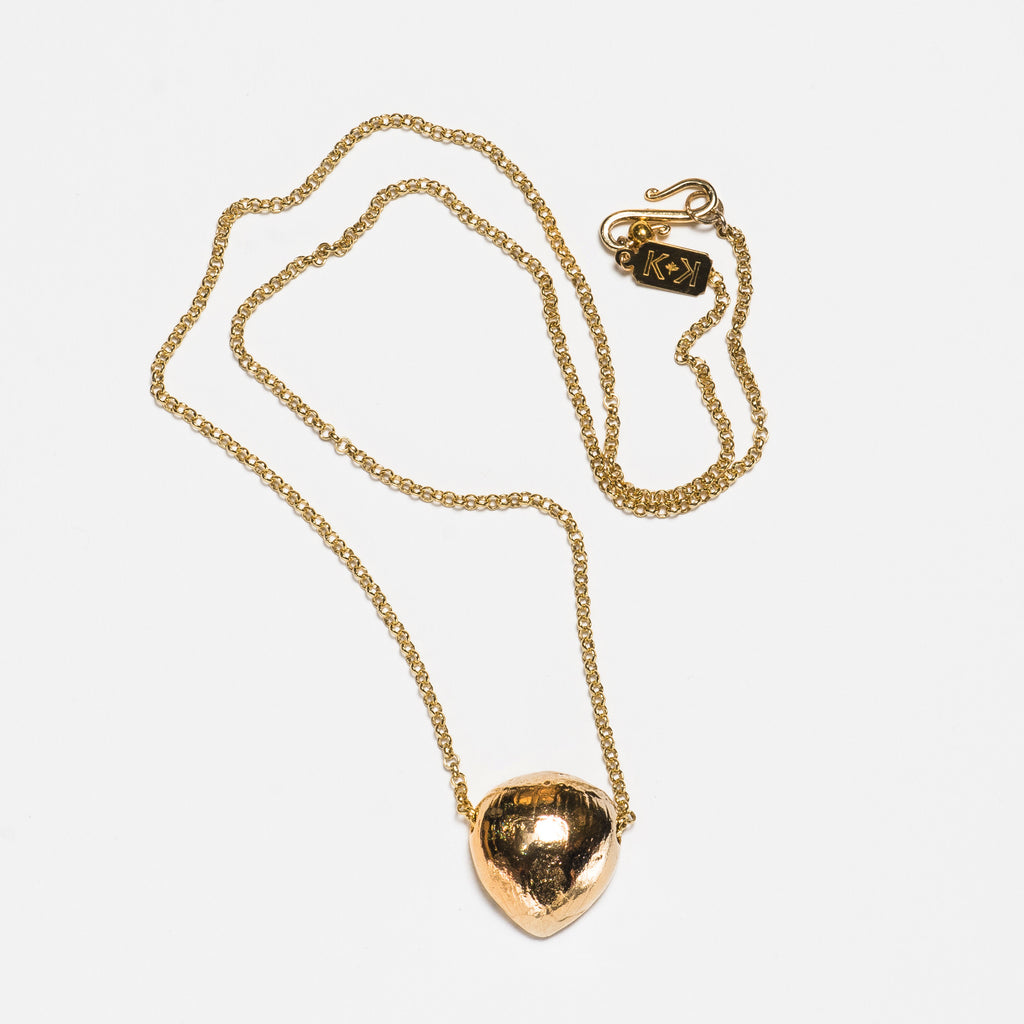 Chestnut Necklace - Gold Plated
THOUGHTFUL PROVIDER - PLAN SMARTLY TO BRING ABUNDANCE
Chestnuts are about provision, abundance and preparation. The chestnut is a high calorie nutritious food in a very small package. Historically it was a 'must-have' provision for a long journey. This beautiful seed is a symbol of forethought as a critical sustaining element for potential tough times ahead. Chestnuts are also associated with virility because of the prolific production of nuts a tree yields.
The hand sculpted 1 x ⅞ inch Chestnut pendant is spin cast using time honored old world techniques and plated in 14K Gold. It comes with either a 22" or 34" long 2.3 mm Gold Filled Rolo chain and an easy-to-use "S" hook clasp ideal for both men and women.
Each hand-sculpted piece of jewelry comes with a card explaining the plant meaning, and a short story about the company.
ABOUT THE PACKAGING
Ketti Kupper Conscious Life Jewelry™ is packaged in 100% recycled cardboard boxes (made with 77% post-consumer fiber and 23% per-consumer fiber). The boxes are covered with either Kraft paper or 100% post consumer recycled paper. All materials are Made in the USA and classified as Sustainable or Green. Please note that the boxes are not UV or fade resistant.