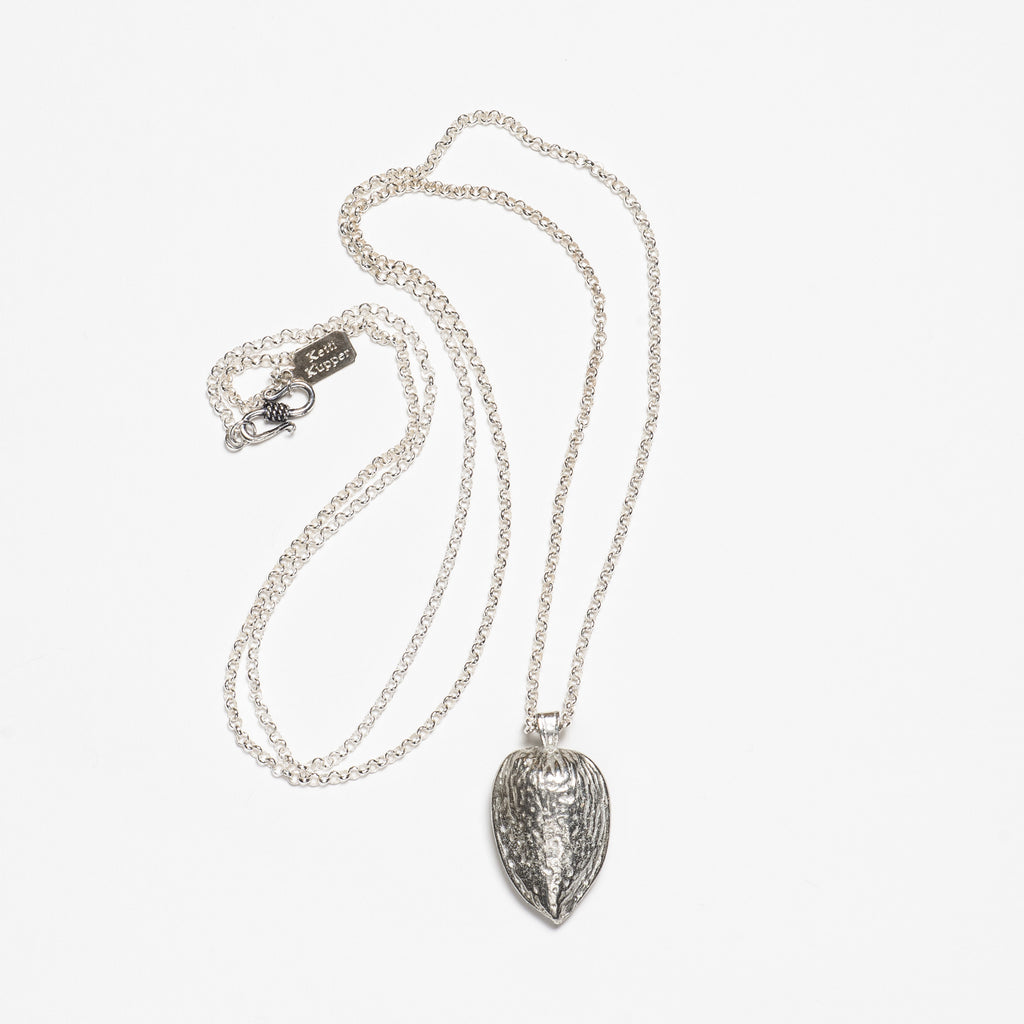 Almond Necklace - Bright Silver
HIDDEN PROMISE - UNLOCK YOUR INNER POWER AND BEAUTY
The shelled Almond is designed to lie close to your heart as a reminder of our true internal goodness. It has a history of spiritual significance in a number of cultures and symbolizes the divine concealed by outward appearance, and secret treasures that may not present themselves at first glance. The weight and sculpted texture of this almond necklace offers a comforting tactile experience.
The hand sculpted 1 ¼ x 7/8 inch Almond seed pendant is spin cast using time honored old world techniques and given a Bright Silver finish. It is available in either a 26" or a 36" length 2mm Sterling Silver Rolo chain with an easy to use 'S' hook clasp ideal for both men and women.
Each hand-sculpted piece of jewelry comes with a card explaining the plant meaning, and a short story about the company.
ABOUT THE PACKAGING
Ketti Kupper Conscious Life Jewelry™ is packaged in 100% recycled cardboard boxes (made with 77% post-consumer fiber and 23% per-consumer fiber). The boxes are covered with either Kraft paper or 100% post consumer recycled paper. All materials are Made in the USA and classified as Sustainable or Green. Please note that the boxes are not UV or fade resistant.