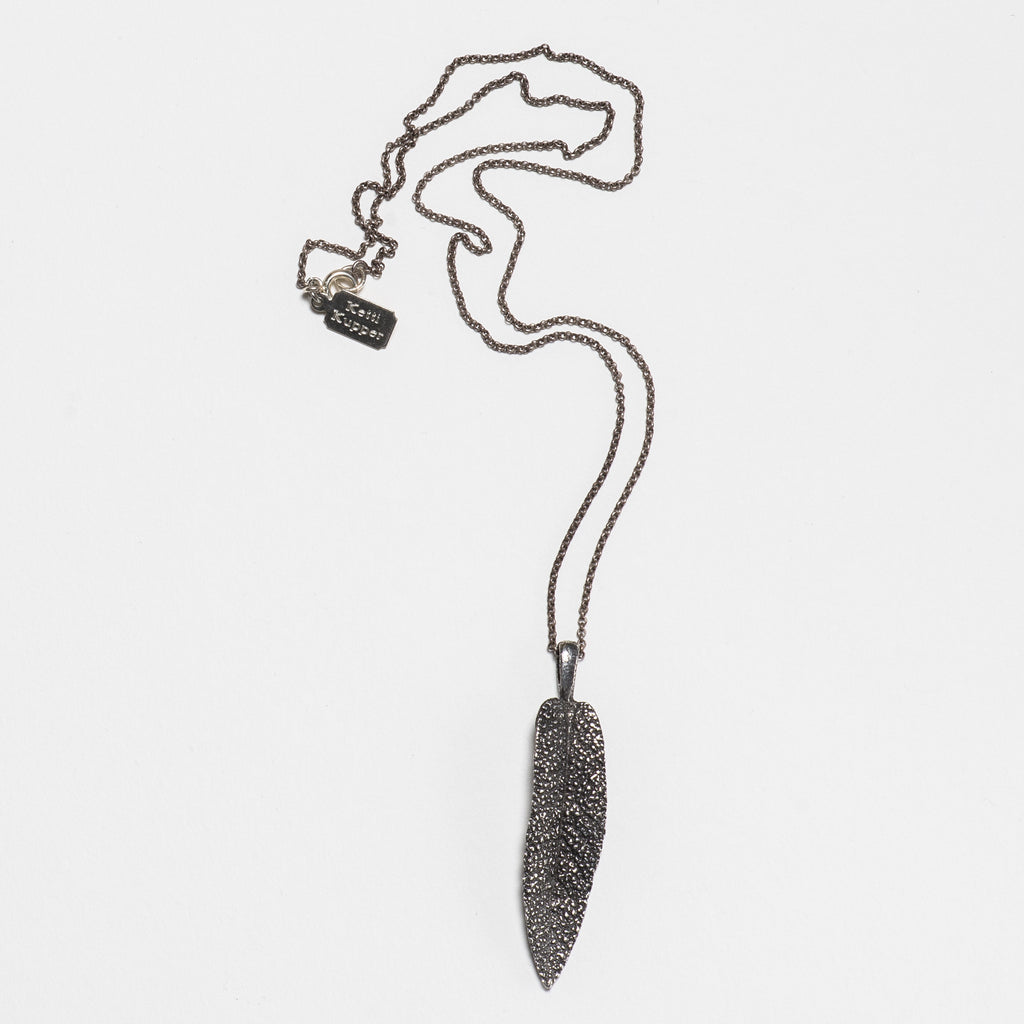 Sage Necklace - Antique Silver
IMMORTAL WISDOM - ACCESS A DEEPER KNOWLEDGE
A Sage has gained wisdom along with the ability to heal and counsel others. The Sage plant too is associated with immortality and increased mental capacity. It is used to heal physical and mental ailments and as an aide for spiritual cleansing. It is said that business will flourish where Sage thrives. Wear it as a reminder to trust in the wisdom of your inner guidance, and your ability to recognize what resonates with your greater good.
The 1 ¾ x ½ inch hand sculpted Sage leaf pendant is spin cast using time honored world techniques and given an Antique Silver finish. It is available in either an 18," a 22," or 32" length 1.5 mm Antique Sterling Silver fine Rolo chain with an easy-to-use silver spring ring clasp.
Each hand-sculpted piece of jewelry comes with a card explaining the plant meaning, and a short story about the company.
ABOUT THE PACKAGING
Ketti Kupper Conscious Life Jewelry™ is packaged in 100% recycled cardboard boxes (made with 77% post-consumer fiber and 23% per-consumer fiber). The boxes are covered with either Kraft paper or 100% post consumer recycled paper. All materials are Made in the USA and classified as Sustainable or Green. Please note that the boxes are not UV or fade resistant.